Plancher Solu is proud to have contributed to the construction of the eco-friendly Ozalée House. The owners chose to trust our hardwood floors to earn LEED Platinum certification. Here is all the information about the construction project of this unique house in Québec.
A one-of-a-kind green building in Québec
Eco-friendly houses have been gaining popularity in Quebec in recent years. With their low impact on the environment and the reduction of daily costs, more and more owners are turning to this type of construction.
Located in Montréal, the Ozalée House is on its way to becoming the first eco-friendly house in Québec to achieve Passivhaus certification. This certification ensures that the building will consume 90% less heating energy than a standard building. Special insulation was required to achieve this very low heating energy consumption rate. In Québec, it is extremely difficult to obtain this certification because of the significant temperature variations in the winter. The Ozalée House is still waiting for the official certification, but should receive it soon.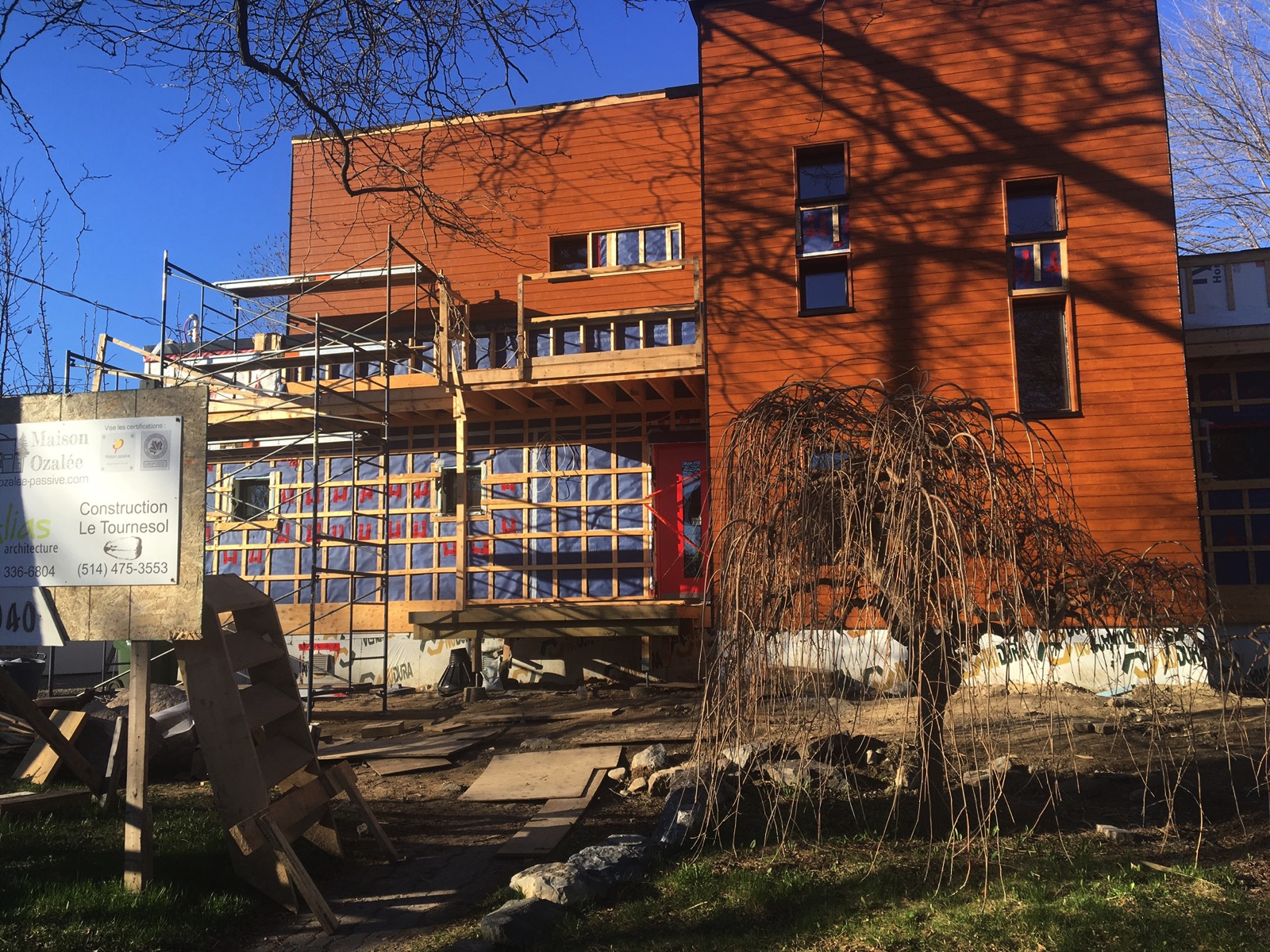 Sustainable materials for an environmentally-friendly construction
In addition to being a passive house (Passivhaus certified), Ozalée House is also LEED Platinum certified. To achieve this level of certification, the owners had to rigorously select which building materials to prioritize for each stage of the project. In order to minimize the ecological footprint of the house, the vast majority of the materials of the original structure were reused in the new construction project. Since it is not always possible to reuse materials, the owners turned to our team for flooring materials.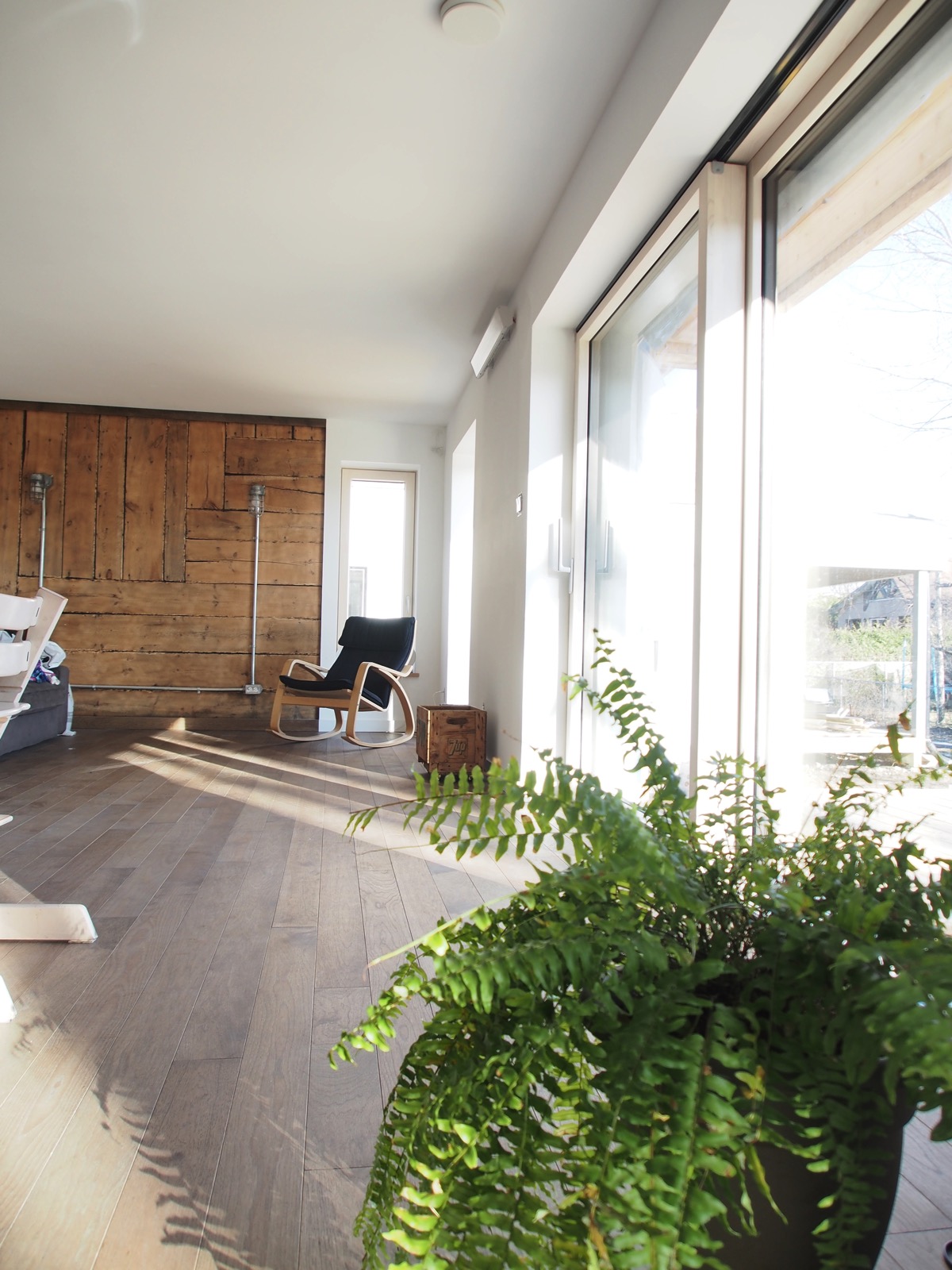 Environmentally-friendly floors and a healthy environment
At SOLÙ, we have the advantage of offering hardwood floors, considered a renewable resource. The owners of the Ozalée House chose the Hickory floor from the northern United States. This choice allowed them to reduce greenhouse gas emissions from transport. In addition, its long life means it is sustainable.
Wood : to consider for an environmentally-friendly house project
Wood is a must in the choice of flooring for the construction of an environmentally-friendly house. We now have the expertise to meet your sustainable construction needs. The Ozalée House is an example among the wide range of projects that we can achieve.
There is no need to embark upon a construction project with environmental certification to respect the environment. Whether it's a question of value or challenge, all the reasons are good for choosing a sustainable and healthy floor. You want to build a house while respecting the environment? Contact us right away so we can advise you on the best choice to make for your project.