Opting for black walnut for your floors is a choice that will withstand the changing trends of time!
Even if a decor evolves with the years, black walnut floors will adapt to all trends. Whether installed in a bathroom, bedroom or kitchen, its nobility and unique appearance will stand the test of time! Whether it be solid hard woodor engineered wood flooring, here are some inspiring suggestions that consider current decoration trends.
1. Its rich colour warms up modern decors
Black walnut flooring is a perfect choice for new construction projects. Its colour warms up rooms with open areas, and rooms with modern design. It will enhance colder materials such as granite, often used in modern decoration, or more neutral paint colours. In short, it will bring warmth to new constructions.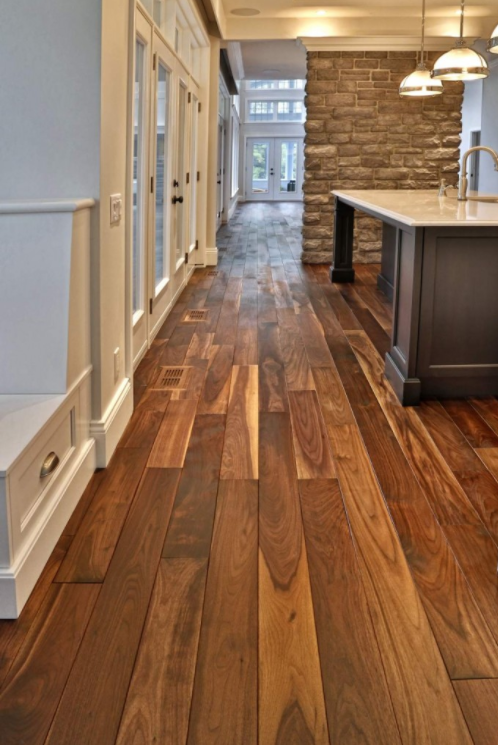 Source SOLU
2. Its natural features add to the rustic look
To add the finishing touch to a more rustic decor, black walnut flooring is the perfect choice. Indeed, its natural wood features make it stand out from other species of wood. Thanks to this particularity, it will bring out the beauty of the accessories and rustic furniture next to it.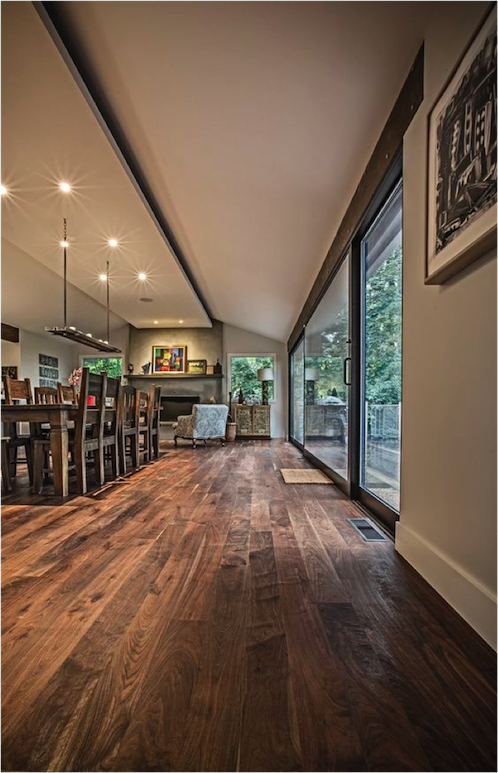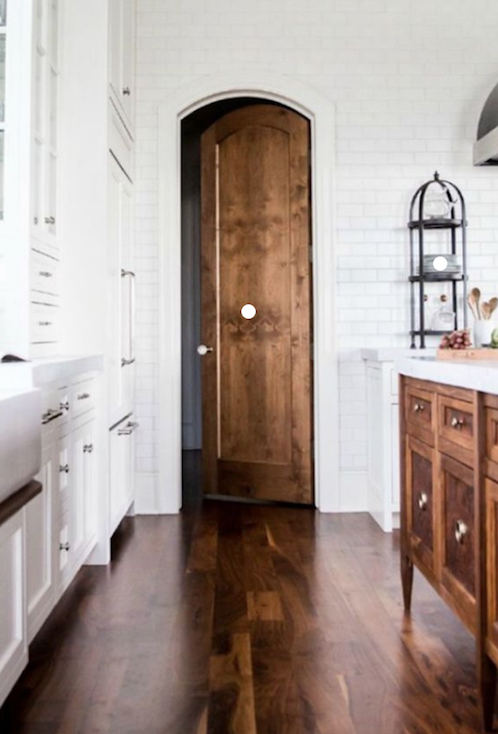 Source SOLU and Pinterest : https://www.pinterest.com/pin/463448617895099874/
3. It perfectly matches natural elements
In a natural-style decor, elements and textiles such as leather, wood or natural stone are usually present. One of the advantages of walnut is that it blends wonderfully with all these natural elements. It is therefore an excellent choice for a project in the countryside, for a cottage or even a townhouse.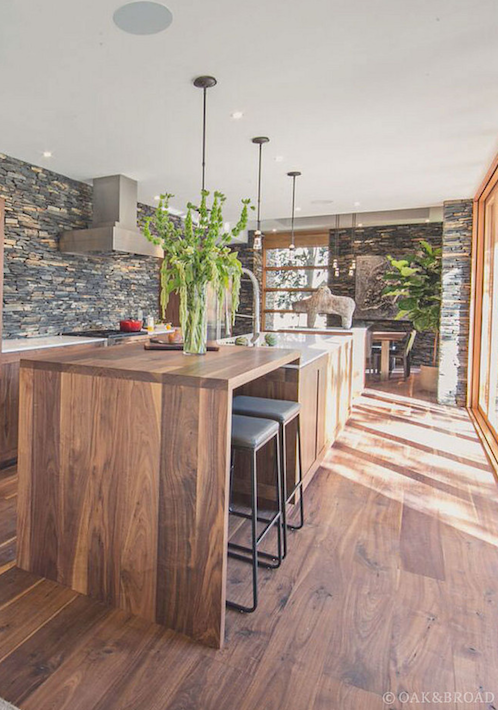 Source : https://www.homebunch.com/10-beautiful-hardwood-flooring-ideas/
4. Eclectic style lovers will appreciate its finish
Walnut flooring is neutral and allows for a mix of styles. Versatile, it can be installed in any room and allows for a freedom of creativity in decoration. No matter what accessories, furniture, colours or materials are available, walnut will always enhance your decors.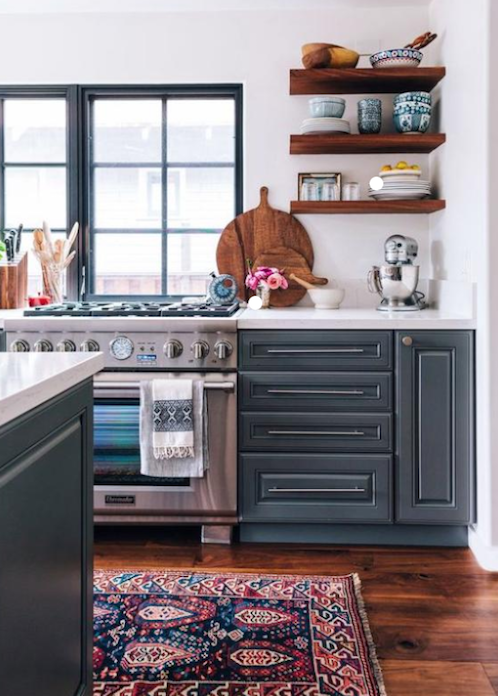 Source Pinterest : https://www.pinterest.com/pin/463448617895100199/
5. It sets the stage for the Scandinavian look
Simple shapes, straight lines and sleek design, spells out the Scandinavian style. Inside this often sober decor, the black walnut flooring will bring a touch of extra colour and set the tone to the room. In fact, it will most likely become the room's central element.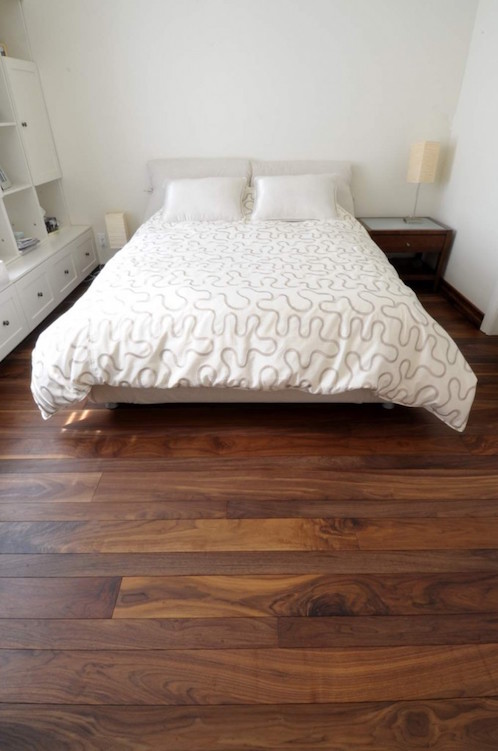 Source SOLU
6. It adds an oriental touch to Zen decors
Furniture kept to a minimum and neutral colours, perfectly define Zen style. Inspired by the oriental style, walnut flooring is an excellent choice for this type of decor. Add it to the floor or to a wall or ceiling.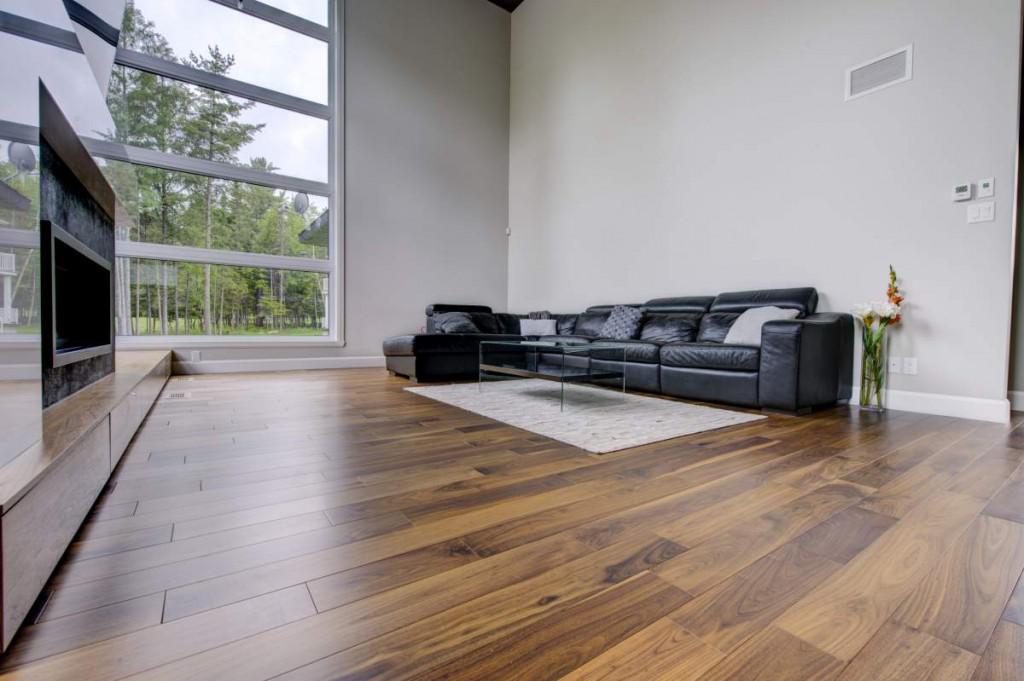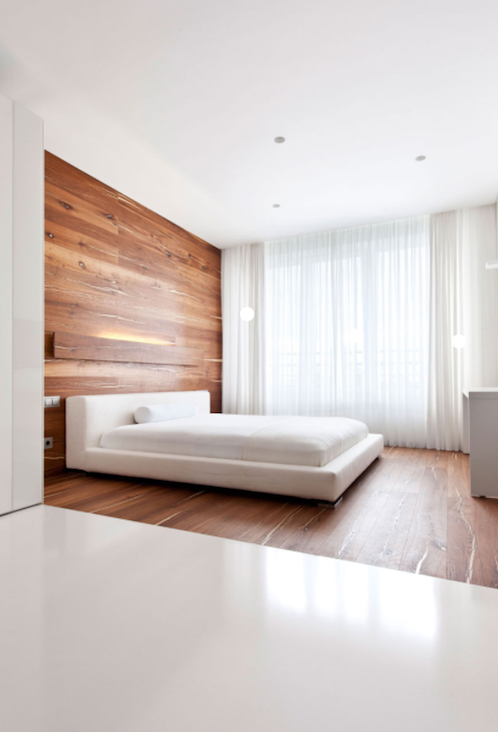 Source SOLU et Pinterest : https://www.pinterest.com/pin/463448617895100392/
7. It goes perfectly well with materials that make up an industrial look
Concrete and steel, wooden beam on the ceiling, the mix of raw material defines the industrial look. A style characterized by the omnipresence of large open areas. The walnut flooring is ideal for this style of decor. In addition to enhancing the decor, it helps define spaces thanks to its unique colour.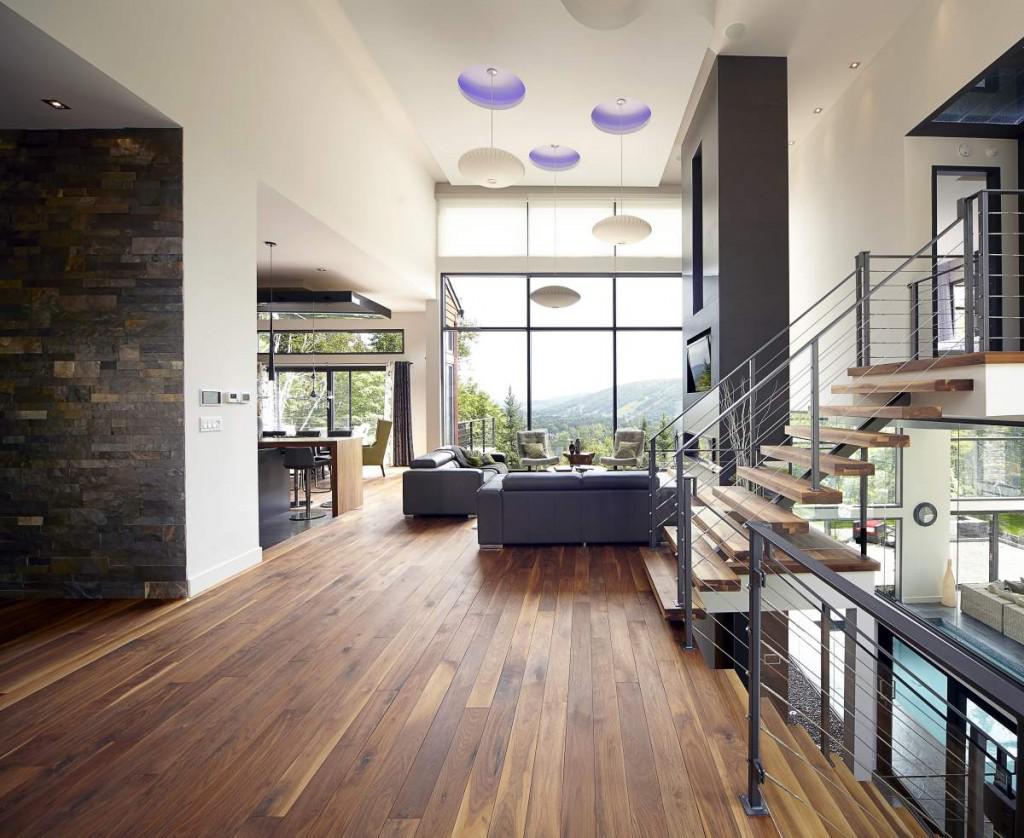 Source SOLU
Au final, quel que soit le style que vous souhaitez donner à votre pièce, le plancher de noyer noir est un choix qui pourra s'adapter à votre décor. Avec son essence versatile, ce plancher survivra aux modes, en plus d'apporter beaucoup de caractère à votre projet. Découvrez encore plus d'inspirations avec plancher de noyer noir dès maintenant.