You believe that wood is only for the floor? Not at all! Wooden ceilings or wooden walls can completely transform a room. In addition to adding texture, wood is very versatile and can be installed in any room of your home. Are you looking for a unique project ? Dare to use wood for your kitchen ceiling, for example. No matter the look of your house, rustic or modern, here are 5 styles of kitchens in which wood takes the spotlight.
1. Wooden beams for a warm decor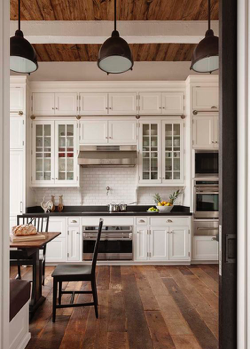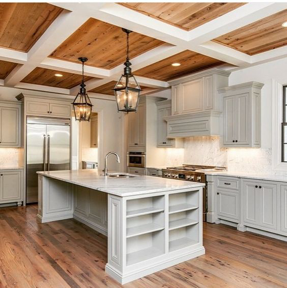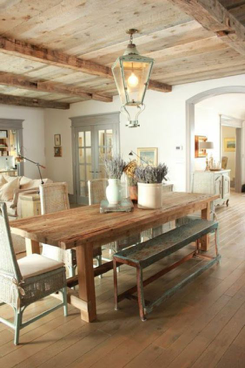 Whether you prefer a natural or more rustic decor, a wood-covered ceiling will add a touch of country. If your kitchen has large wooden beams on the ceiling, they will be showcased. If not, you can add some for a striking "farm house" look. Dare to choose a different colour than your floor for an interesting contrast. Pair with wooden furniture and accessories for even more warmth.
2. Wood accents for a contemporary effect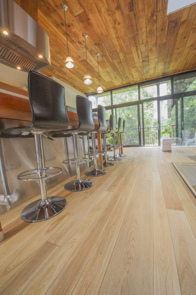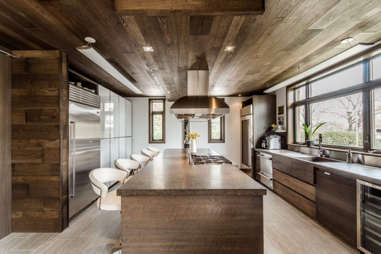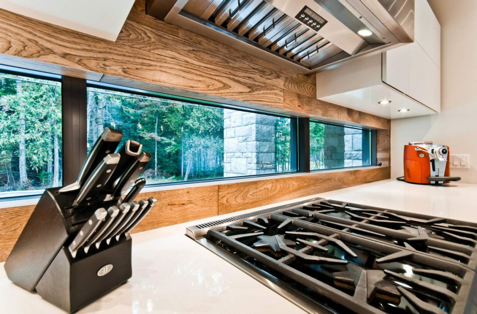 Make no mistake, wood is not only for a rustic decor. By adding it to strategic locations (backsplash, island, ceiling) and depending on the chosen wood finish, you can create a contemporary look. Whether on a ceiling column or on cabinets, wood adds class and elegance to the decor. Even more when combined with a touch of stainless, modern ceramic tiles or simple and classy accessories. Species like hickory or white pine are popular for this type of decor.
3. Light hues for a minimalist and refined kitchen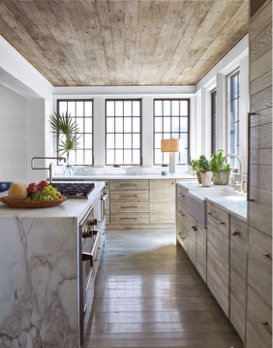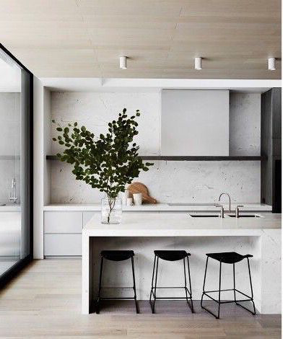 Inspired by the charm of a minimalist decor? Even if we say that the decor must be very simple, it must not be bland. It is advisable to use a central material to create the minimalist effect. Wood is ideal. Neutral, pale woods like maple and white ash are perfect for this style of kitchen. The wood will warm the white decor while highlighting details such as green plants or black accessories.
4. Combined with other raw materials for an industrial style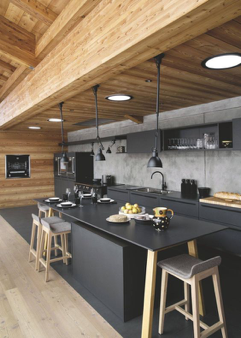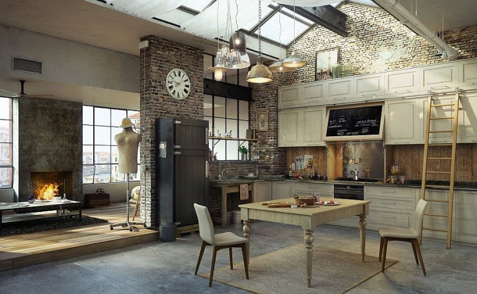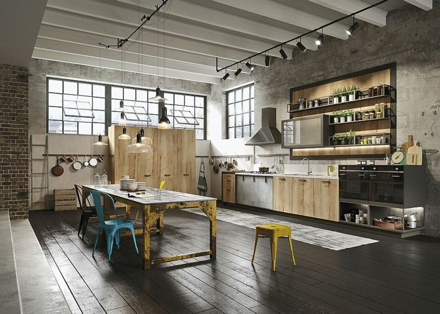 Do you have a large open area? The industrial style is perfect for this type of project. For loft-type or open-concept houses, wood can delineate large spaces. For example, covering the ceiling with wood to define a kitchen space is very effective. The wood can be applied conventionally or in a unique manner by creating patterns or relief.
The use of wood is a great way to delineate an area on a large wall. Whether for a storage area or a countertop backsplash, it is very useful for creating a contrast. In addition, wood is reminiscent of industrial buildings and blends perfectly with materials like as concrete, brick and steel.
Would you dare to go for a wooden ceiling or wall? Don't wait any longer and make it the key feature of the kitchen. Whether it's to give your project a distinct personality or simply to change a part of your décor, our experts can help you find the type of wood that best suits your style.